CSR
POLICY
Danavis Marine is an independent marine consultancy and service provider that builds strong alliances with our clients and customers around the globe. We specialize in developing tailored processes that maximize our client's operational effectiveness and deliver solutions to the industries toughest problems.
We offer quality services to the growing marine industry led by a team of experienced Engineers and Master Mariners. Our team forges a new direction for the marine industry by developing innovative systems that enhance our services. Our business is built to deliver solutions tailored to our clients needs.
At Danavis Marine, our goal is to be a trusted supplier of maritime services, offering the best service available.
To achieve this goal Danavis Marine will deliver high quality maritime services – this is secured by constantly living up to our mission and values as described below.
Together with our partners, Danavis Marine is able to offer our customers a 24/7 service with a wide range of standard and specialized services as listed on our website.
The key values of Danavis Marine are: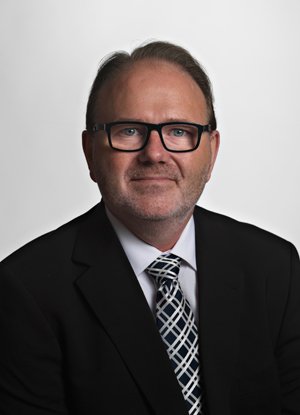 Allan Skovlund Nielsen
CEO & Owner
ASN have more than 30 years' experience in the Marine Industry. Profession Bachelor Degree in Marine Engineering and more than 12 years sea Going experience including some years in the Danish Navy where also an education as a Marine Diver was undertaken.
Since 1996 working in various capacities ranging from Technical Superintendent, Project Manager, Technical Manager and Technical Director in various European Shipping Companies in Denmark, Holland, Germany and Sweden.
Participated in various New Building projects in South Korea and Turkey as well as being Project Manager on Conversions and lengthening of various vessels and more than 65 scheduled and un-scheduled dockings.
Since 2014 working as Independent Surveyor and Consultant doing Surveys as listed in our "Professional Services" on our website. As well as many project involving retrofit of new equipment on ships, repair of existing equipment and production of steel constructions in Lithuania and Latvia.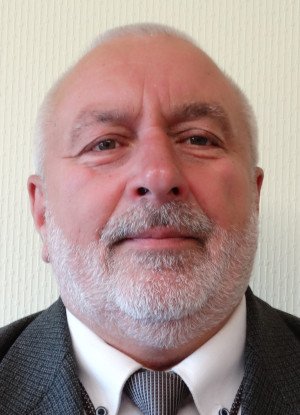 Arunas Bruzas
Senior Inspector
Arunas worked his way up the career ladder on various types of vessels having more than 35 years' experience in the Marine Industry. He graduated as deck officer from Odessa National Maritime Academy in 1985 specializing in Deep Sea Navigation. During his career Arunas worked on various types of vessels ranging from Bulk Carriers, Cement Carriers and General cargo vessels, but always in same company, Lithuanian Shipping Company.
Arunas was appointed Captain in 1999 and worked as Master until Lithuanian Shipping Company stopped operation in 2015.
Arunas have experience loading, transporting, and discharging many types bulk cargoes such as Cement, Coal, Grain, Fertilizer and General cargoes.
Since October 2017 we have had the pleasure of having Arunas employed as Inspector/Surveyor and since September 2019 as Senior Inspector/Senior Surveyor.
Vladimir Palec
Inspector
Vladimir have more than 40 years' experience in the marine industry. Starting out "in front of the mast" so to speak as deck hand and working his way up the career ladder and ending up as Master on various vessels.
Vladimir has been employed over the years in different types of vessels from Reefer vessels over various types of standard and specialized dry cargo vessels and bulker carriers.
As a Master Mariner Vladimir is very much familiar with all aspects of loading, transporting and discharging a vessel and he has an extensive experience in handling many types of cargoes such as steel coils, steel plates, timber, ammonium nitrate in bulk and bags, various grain cargoes, wood pulp, paper reels, wood chips, wood pellets, logs, potash fertilizer etc.
Vladimir have been employed in Danavis Marine since September 2019 as Inspector and Surveyor and is a trusted and valued employee.
Sergey Shelov
Inspector
Sergey Shilov graduated Higher engineering Maritime School in Murmansk In 1986 as Deck officer. Sergey worked in the Reefer Company of Murmansk untill 1996, as a deck officer the last years as Chief Officer.
Since 1996 Sergey worked in various International Shipping Companies on various type of vessels.
From 1996 until 2002 Sergey worked as Chief Officer General Cargo Vessels up to 60.000 DWT in world wide trading and continued from 2002 until 2020 as Master on General Cargo Vessel, Heavy Lift Vessels and Bulk Carriers in World Wide trading working for Reputable German Ship Owners.
In December 2017 Sergey started working part time as Inspector for Danavis Marine until February 2019.
In October 2020 Sergey joined Danavis Marine permanently as Inspector.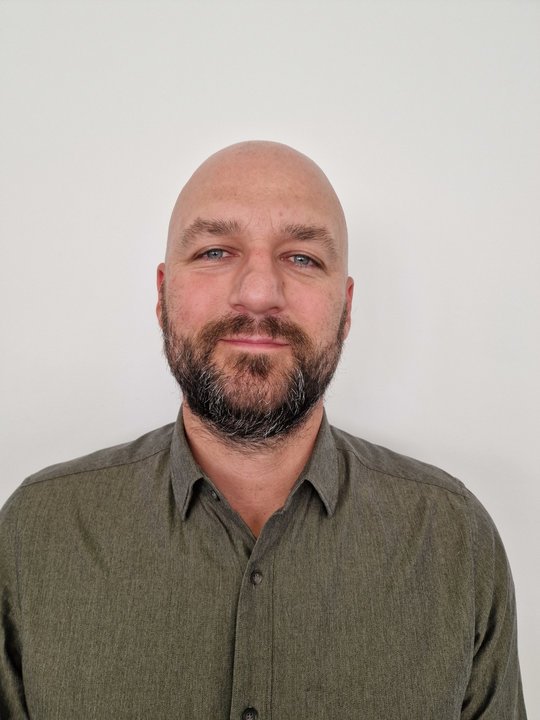 Tadas Valaitis
Project Manager
Background:
Graduated from Klaipeda Boatmen's School with the degree "Ship motorist-electrician";
Employed in a variety of ship electrician roles in Europe, and UK from 2005;
Close cooperation with UAB Danavis Marine since 2016 working on ship projects;
Joined UAB Danavis in August 2022 as a full-time employee.
Responsibilities:
In charge of Projects
Planning jobs and travel for flying teams
Handling of Job Applications and interviews
Communication with clients and business partners
Ruta Lengviniene
Accountant
Background:
Bachelor's Degree in Economy;
Degree in Bookkeeping and Financial Analysis;
Working as bookkeeper and Head of Bookkeeping for more than 10 years.
Responsibilities:
Head of Bookkeeping;
Personal Assistant to CEO
Jelena Bosaja-Miklove
Management Representative
Background:
Graduated from LCC International University with a Bachelor degree in Arts;
Studied in France, USA, completed qualification trainings, and participated in various projects;
Employed in a variety of administrative roles in France, USA, and Lithuania from 2001;
Joined UAB Danavis in October 2022 as a part-time QMS coordinator.
Responsibilities:
In charge of Quality Management System
Part of planning team for Inspector assignments
Ausrine Rutkauskaite
HR Manager
Background:
Graduated from Klaipeda University with a bachelor's degree in history;
Working in administrative and organizational roles for more than 15 years.
Responsibilities:
In charge of recruitment of qualified personnel for assignments around the world;
Search for and screening of new candidates;
In charge of travel arrangements.
Liepų str. 64A – 503, LT-92101, Klaipeda, Lithuania
JSC "Danavis Marine" © All Rights Reserved. 2014-2020